You are here

Developing your investment strategy
Developing your investment strategy
We start with your goals, risk temperament and values to provide investment solutions for you.
We prefer low cost investing, generally leveraging Exchange Traded Funds (ETFs), individual securities and actively managed products where they fit.
Our investment strategy starts with a targeted allocation of investments which seeks to deliver your growth and income goals.
We seek to reduce portfolio volatility and maximize your return by using modern alternative vehicles. This allows us to bridge the gap between traditional asset allocation and modern approaches.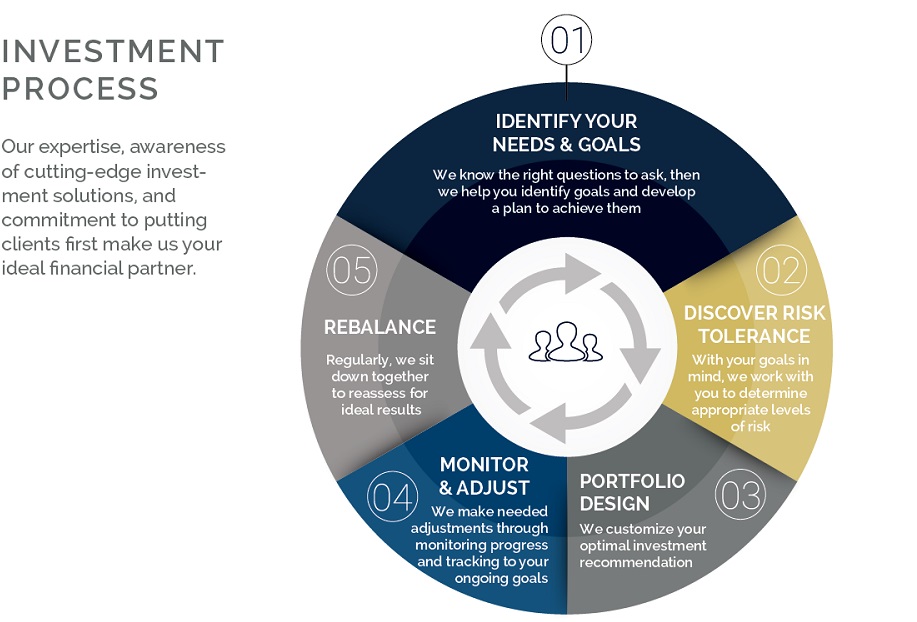 To learn more about our Targeted Portfolios, Click Here!